The future of your applications has never been
brighter
Experiment easily. Iterate quickly. Deploy responsibly. Introducing the Upsun PaaS.
Free trial
What makes Upsun shine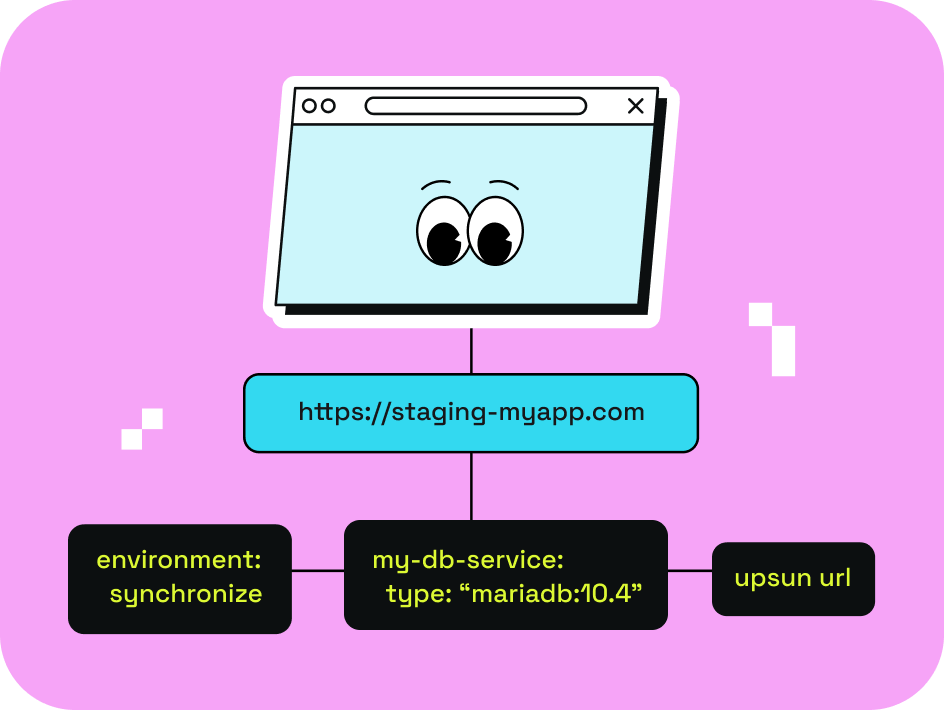 Preview environments (including all your data) in seconds
Risk-free development. Upsun automatically generates preview environments that deliver perfect, byte-for-byte clones of production to accelerate the entire development cycle.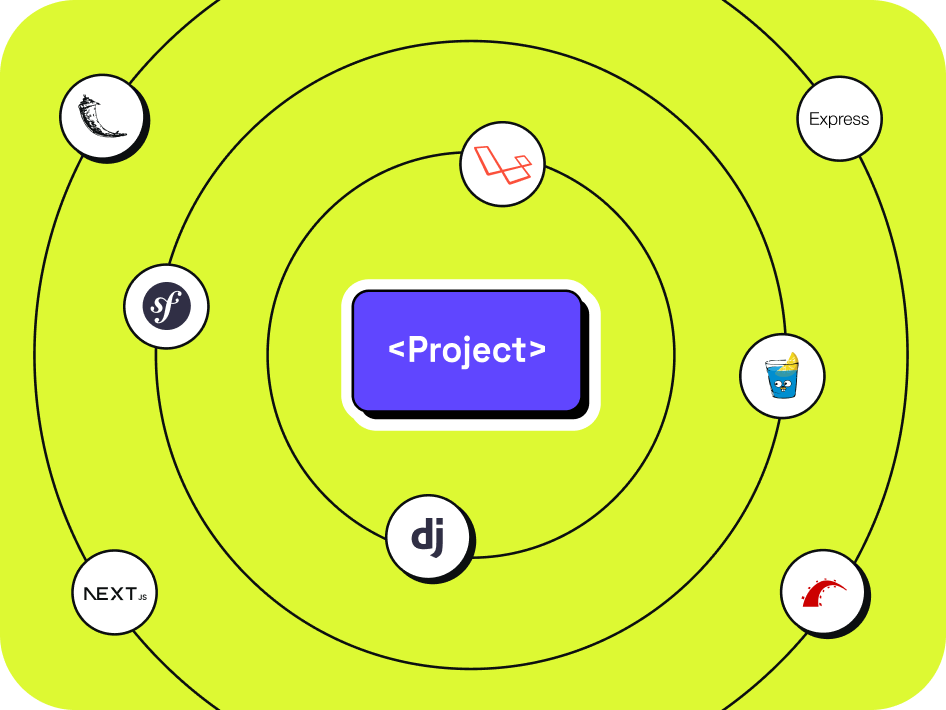 Multieverything
Agnostic freedom. Upsun supports multiapps, multiclouds, multiintegrations, multilocations, multipeople, multiservices, multiteams, so you can choose the perfect combo for every project.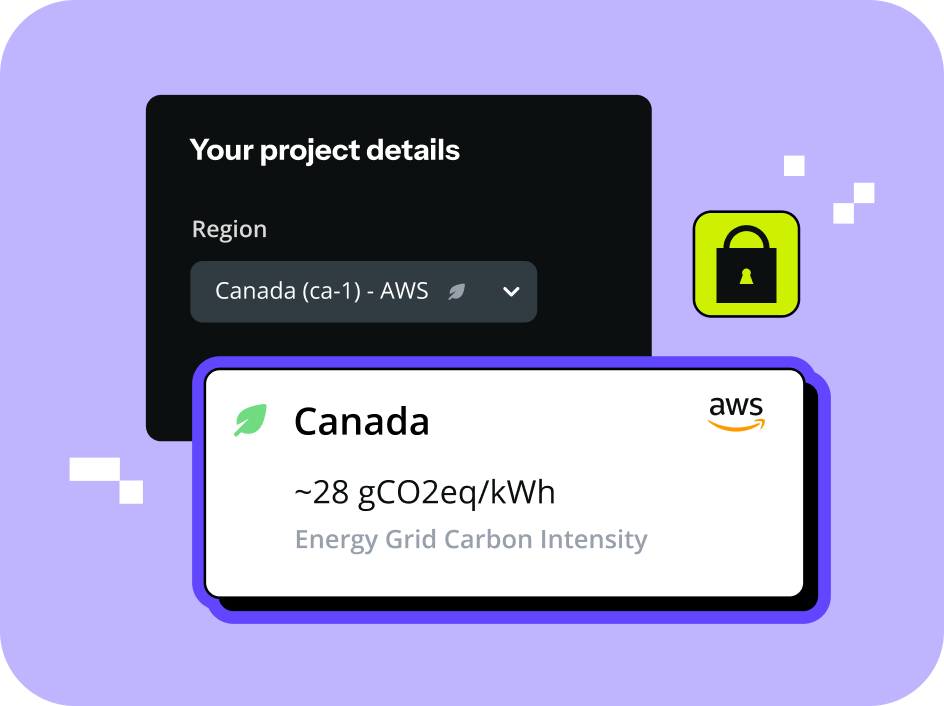 Responsible deployment
Sleep uninterrupted. Stable, secure, and reliable, Upsun provides a future-proof foundation that enables privacy, compliance, performance, and carbon-conscious choices to give you peace of mind.
Engineered for modern teams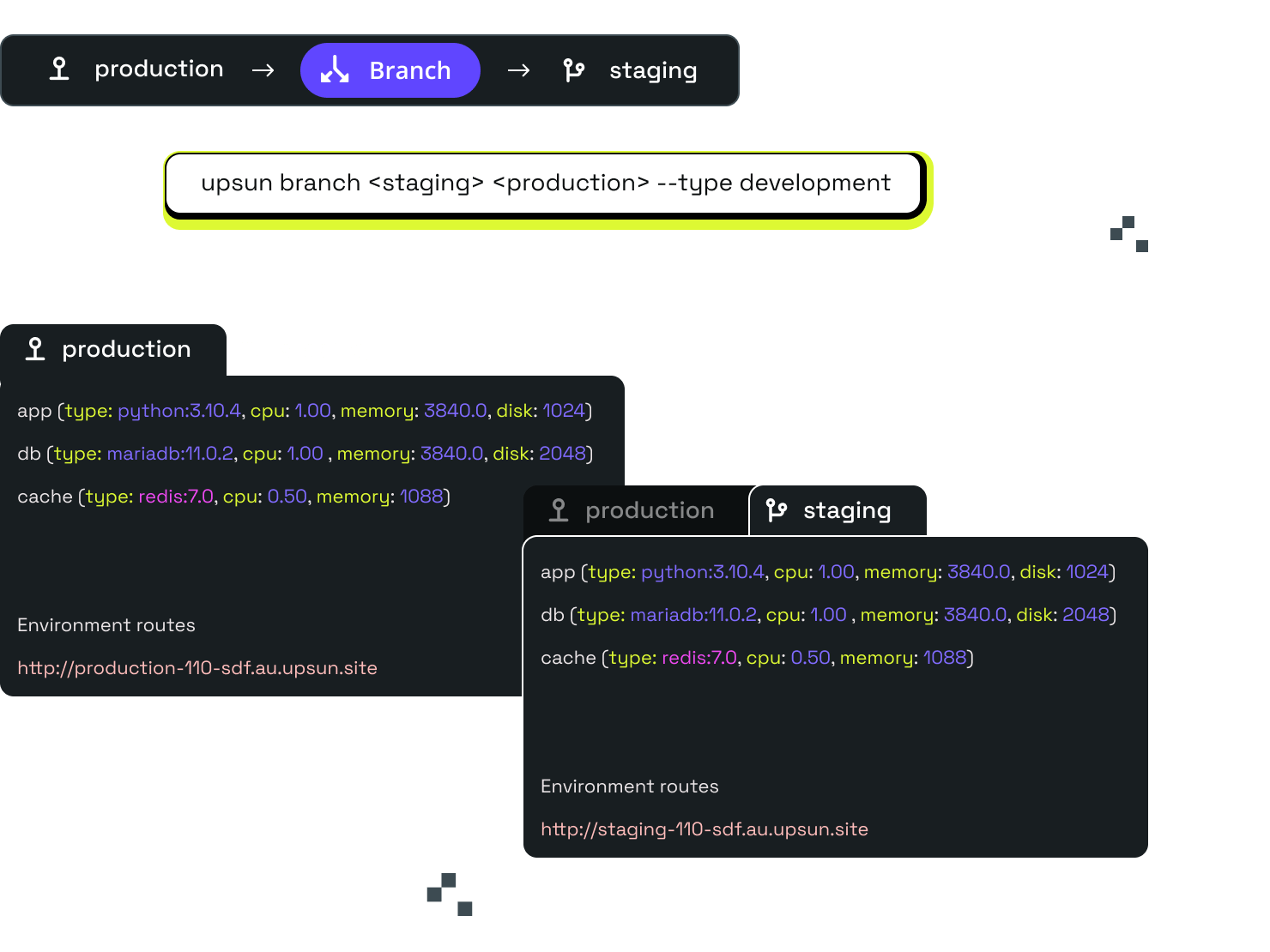 Composable infrastructure
Dozens of runtimes and backend services to mix and match
Managed routing, with built-in, multiregional edge-caching, automated TLS, and WAF
Full infrastructure preview environments, isolated, but identical to production
Full abstraction from underlying cloud provider; runs precisely the same way on every major cloud
Collaboration-oriented
The ability to collaborate on the infrastructure just like you collaborate on code
Git-driven infrastructure with support for multiple repositories
Bi-directional Git integrations, activity scripts, and webhooks to plug into any external service
Instantly created preview environments—per branch, per PR, per team, per developer, per anything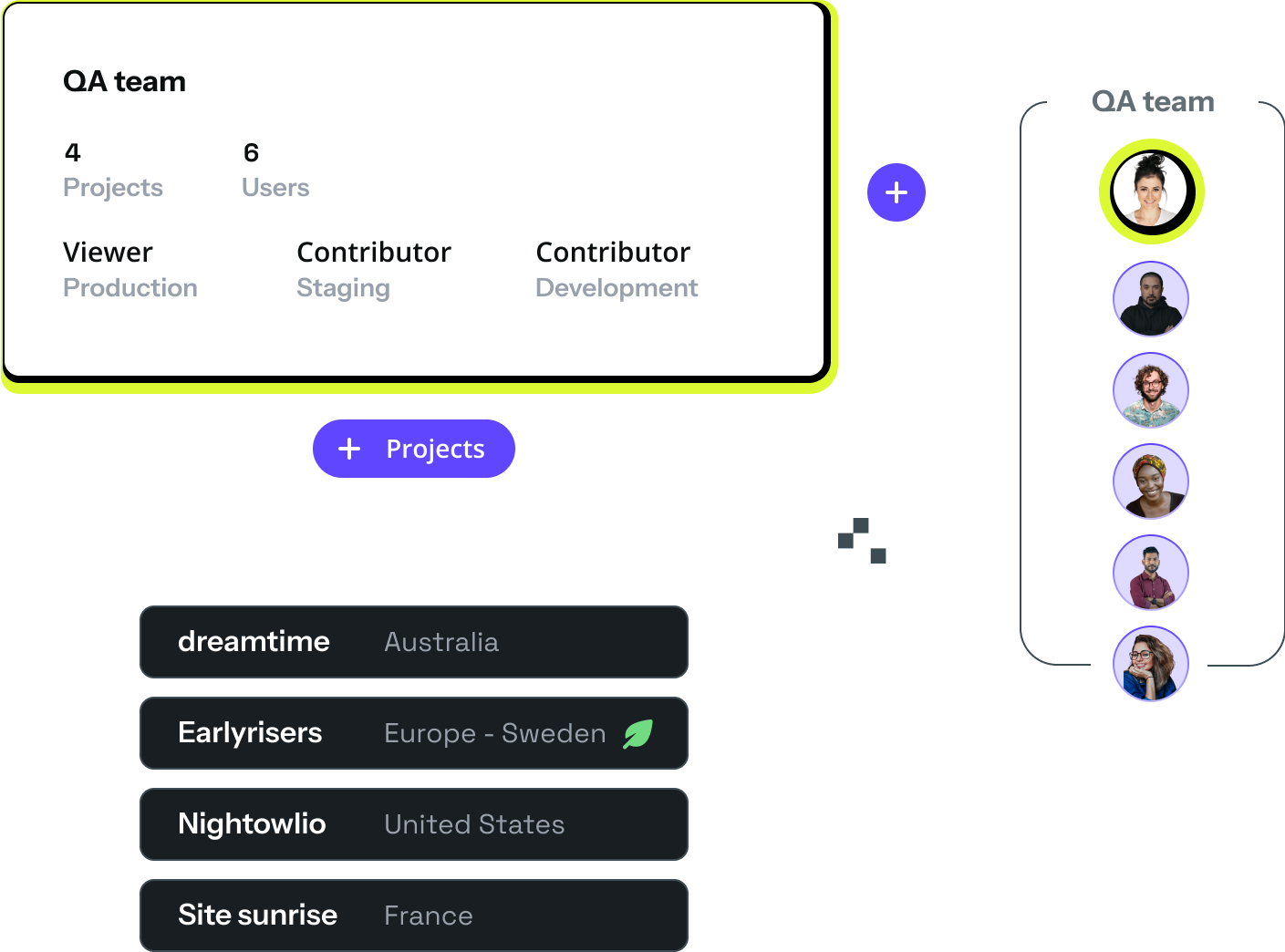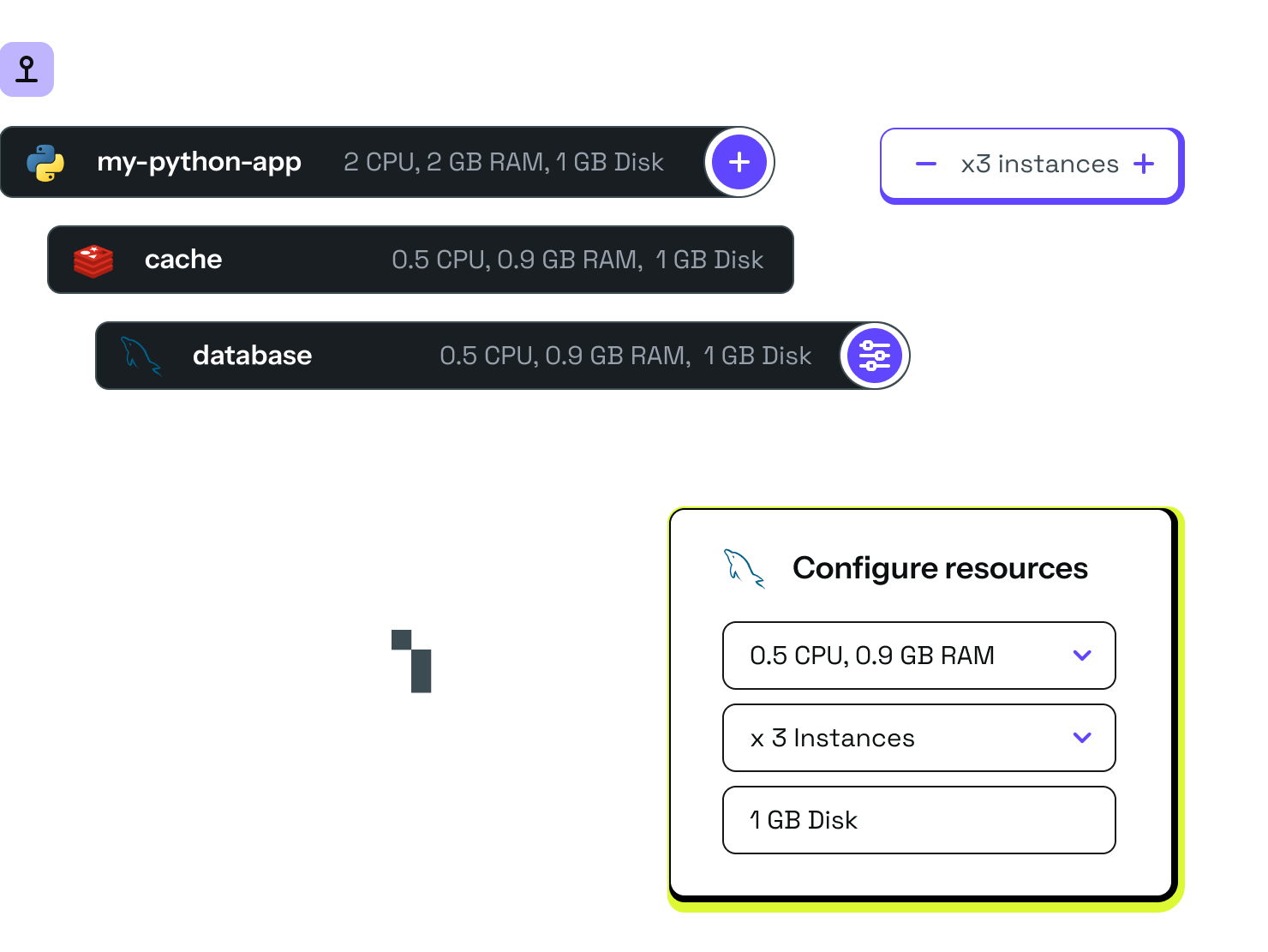 Scalable on every dimension
Vertical scaling of every component, horizontal scaling of applications and workers
Fully managed, multicloud edge-caching
Built-in observability with infrastructure metrics, built-in APM, profiling and tracing
From a single monolith to an automated service mesh, with microservices, workers' message queues, and multiple data backends
Stability, security, responsibility
Automated high availability and failover of every infrastructure component, with automated and transparent security-patching
Fine-grained team permissions, with MFA everywhere—even on SSH
Short-lived SSH certificates, with MFA and external identity provider support
PCI DSS, SOC 2, GDPR compliance*
*PCI DSS and SOC 2 applicable only on Amazon Web Services, Google Cloud Platform, and Microsoft Azure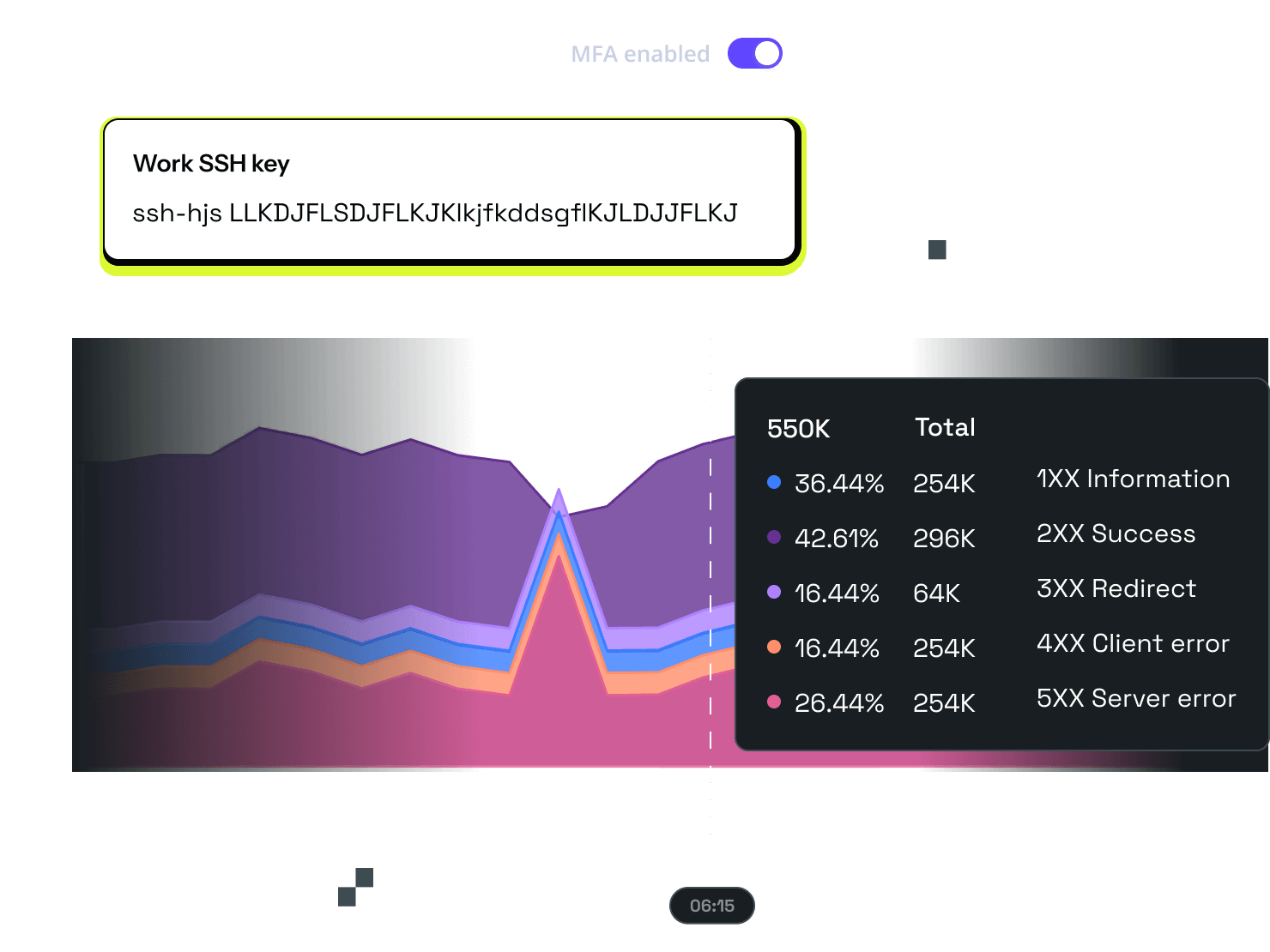 Trusted by developers, day in and day out
A bright, new offer powered by Platform.sh—adopted (and ❤️) by 16,000+ developers, 7,000 customers, and proven over the last 8 years—Upsun provides out-of-the-box capabilities that serve as the launchpad for creative development teams' out-of-the-box thinking. To us, it sounds like a perfect pairing.
Polyglot? Hyperglot?

We glot you
Upsun supports an array of cool languages and frameworks. Monoliths. Microservices. Multistack. So you can keep your options open. Flexible. And future-proof.
Django
Langchain
Gin
Symfony
Laravel
Next.js
Rails
Express
Flask
Phoenix
Actix Web
Torchserve
Koa
The Upsun blog
Your greatest work is just on the horizon
Free trial